Personalized sales outreach
Successfully grow your pipeline and keep customers engaged with automating personalized communications.
Try For Free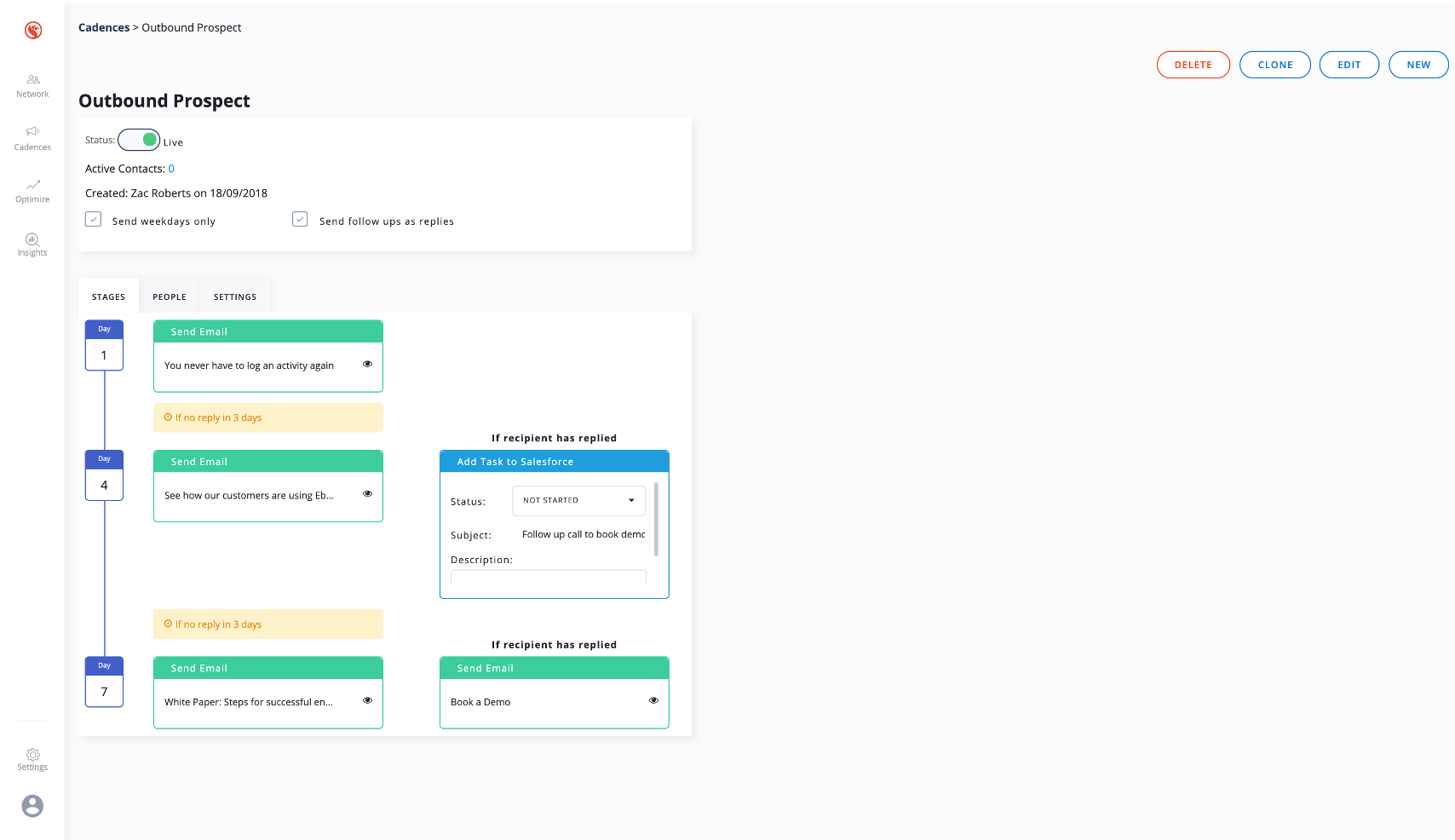 Effortlessly design automated sales workflows to build your pipeline and nurture relationships at scale. Introduce emails, tasks and calls that sync directly with your CRM to ensure you never miss a follow-up again.
Never Miss a Follow-up
Design automated sales workfows that nurture relationships over time. Customize each step to dynamically follow-up with emails, tasks and calls from initial outreach through to close. Save time on administrative tasks by putting emails on auto-pilot.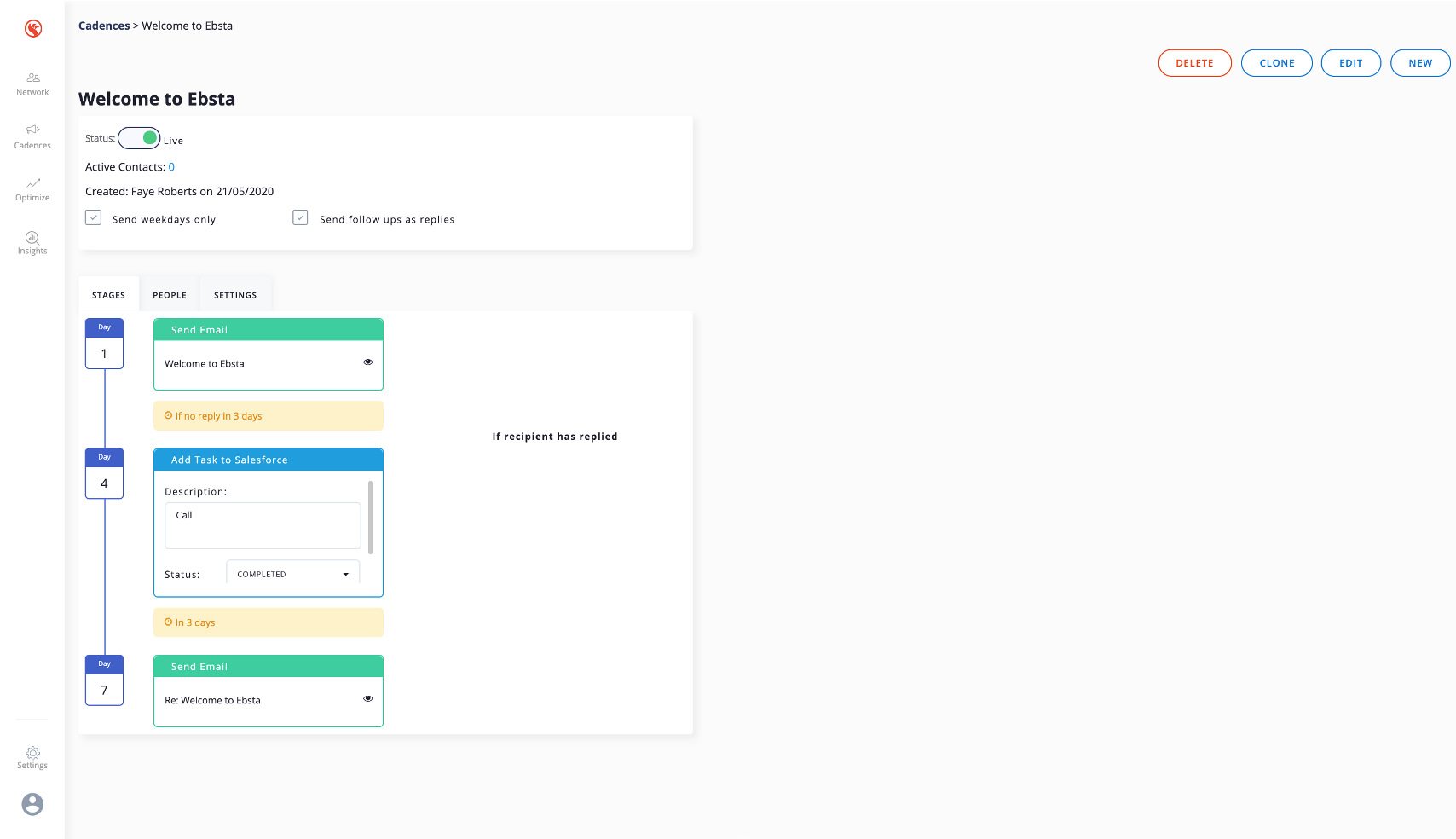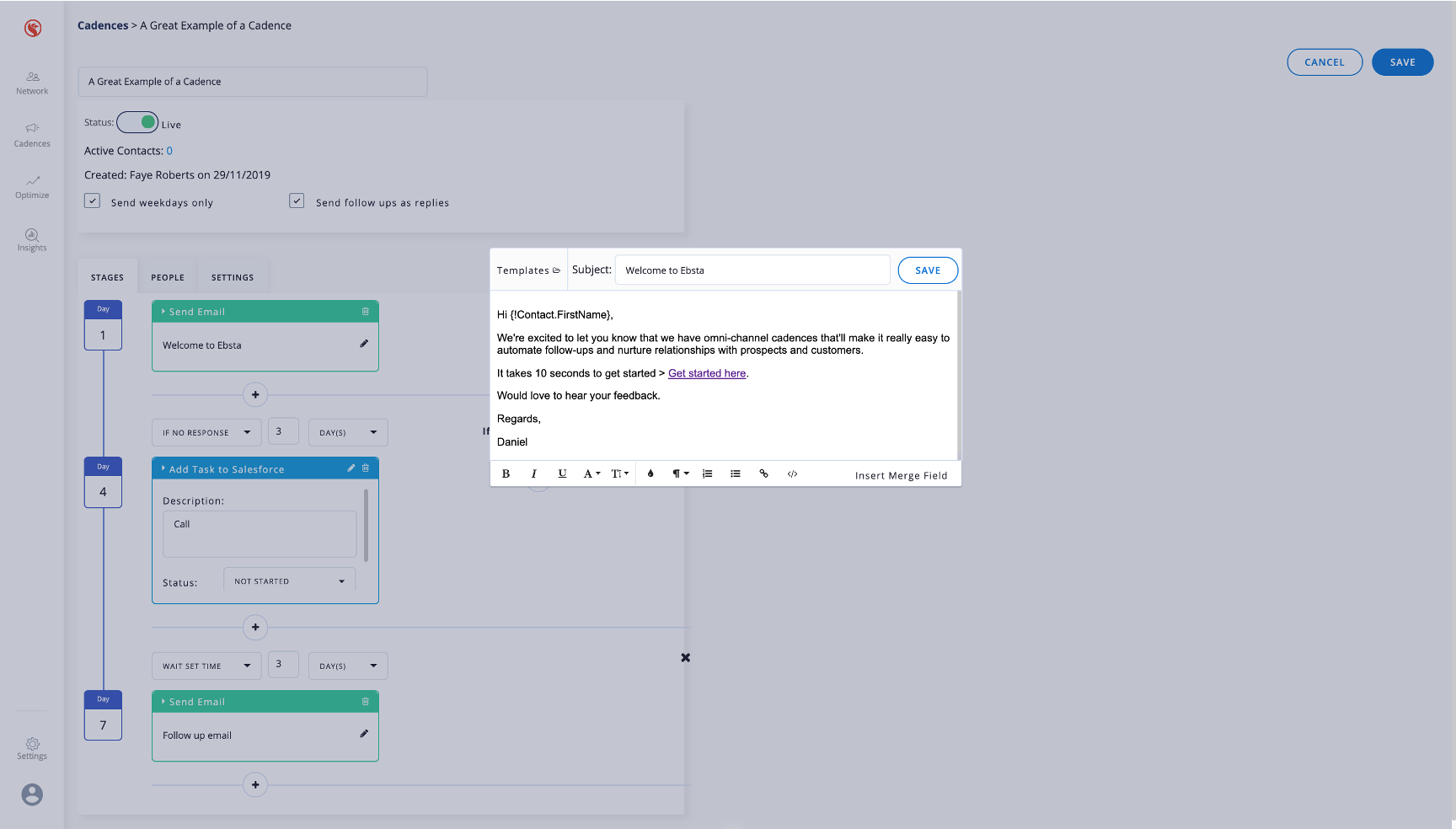 Personalize Your Sales Outreach
Make better first impressions by tailoring specific sales outreach to targeted lists. Develop cadences with multiple touch points, including emails, tasks and calls, to build better relationships. Customize individual email templates with field merging to save time and enrol hundreds of prospects into a single cadence.
Increase Your Sales Pipeline
Reach out to more prospects with dynamic personalization. Automatically enrol hundreds of prospects into a cadence via lists, CSVs or your CRM to streamline communications and nurture more relationships simultaneously.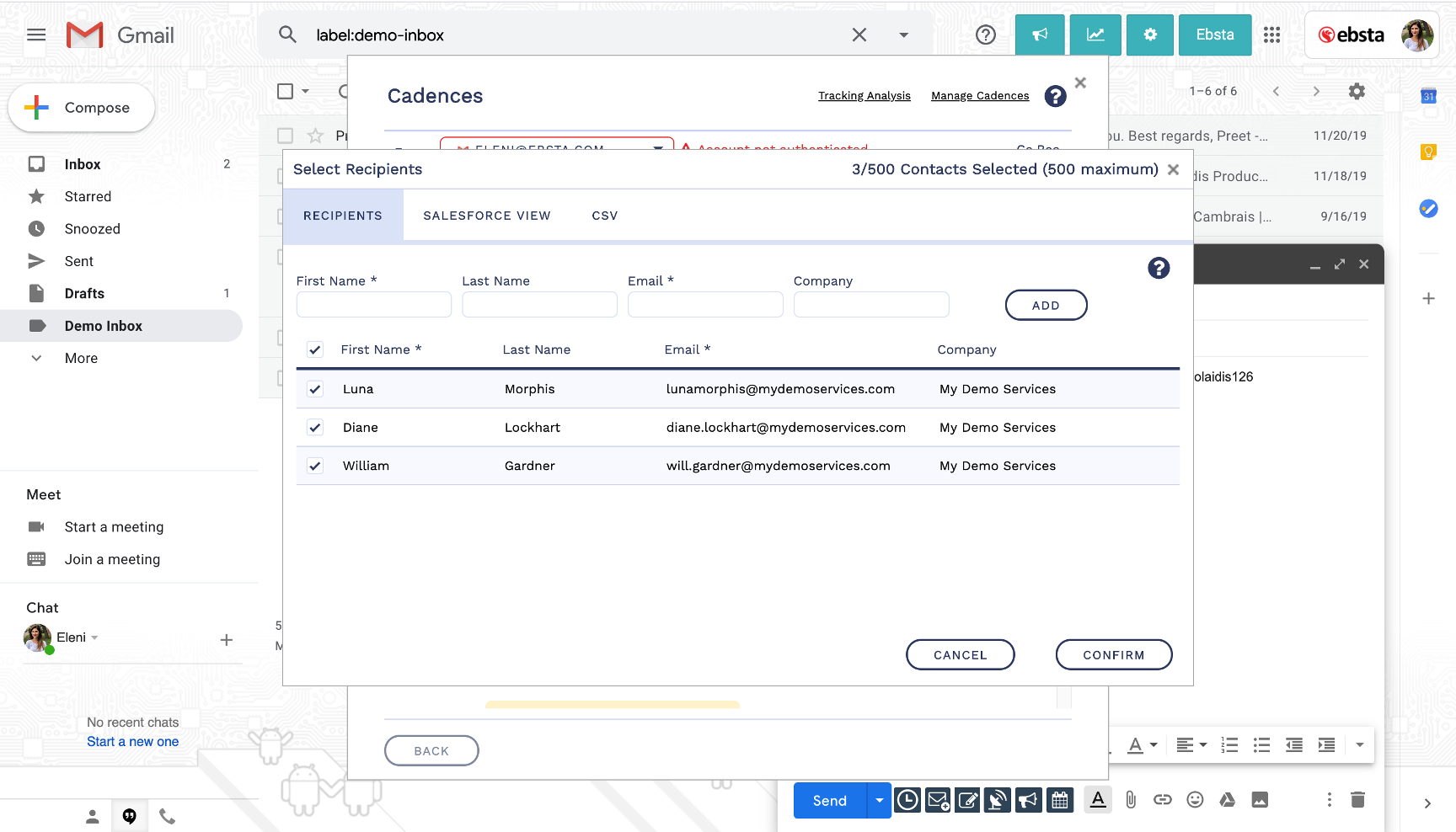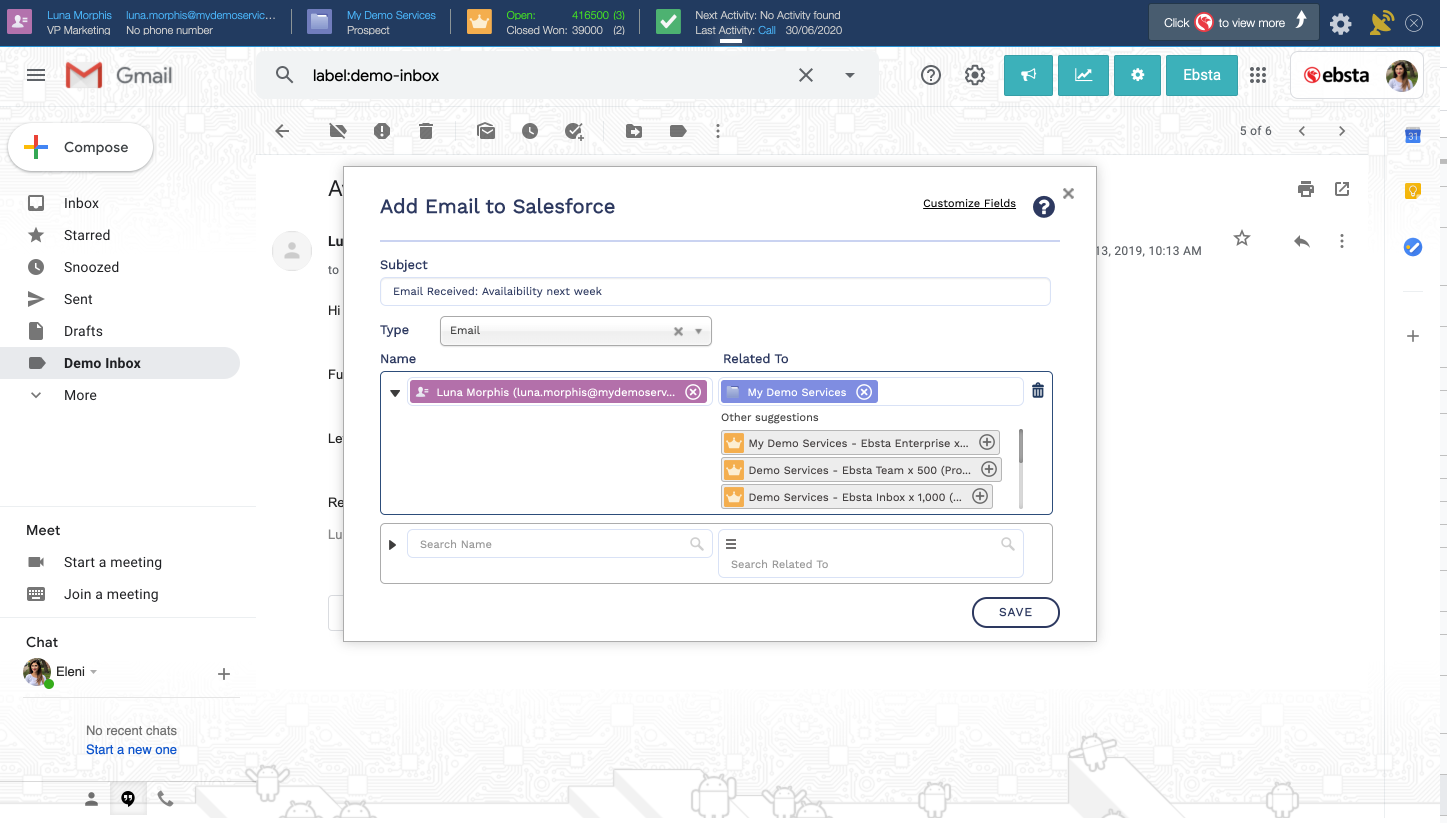 Spend More Time Selling
Save reps up to 8 hours a week on low-value administrative tasks. Automatically capture every email, meeting and contact in your CRM. Increase productivity levels by automating outreach to hundreds of prospects at any one time.
Improve Sales Performance
With Ebsta, you can easily track sales activity levels and performance with accurate, up-to-date information. Improve the effectiveness of each tasks with open, click and reply rate tracking analysis.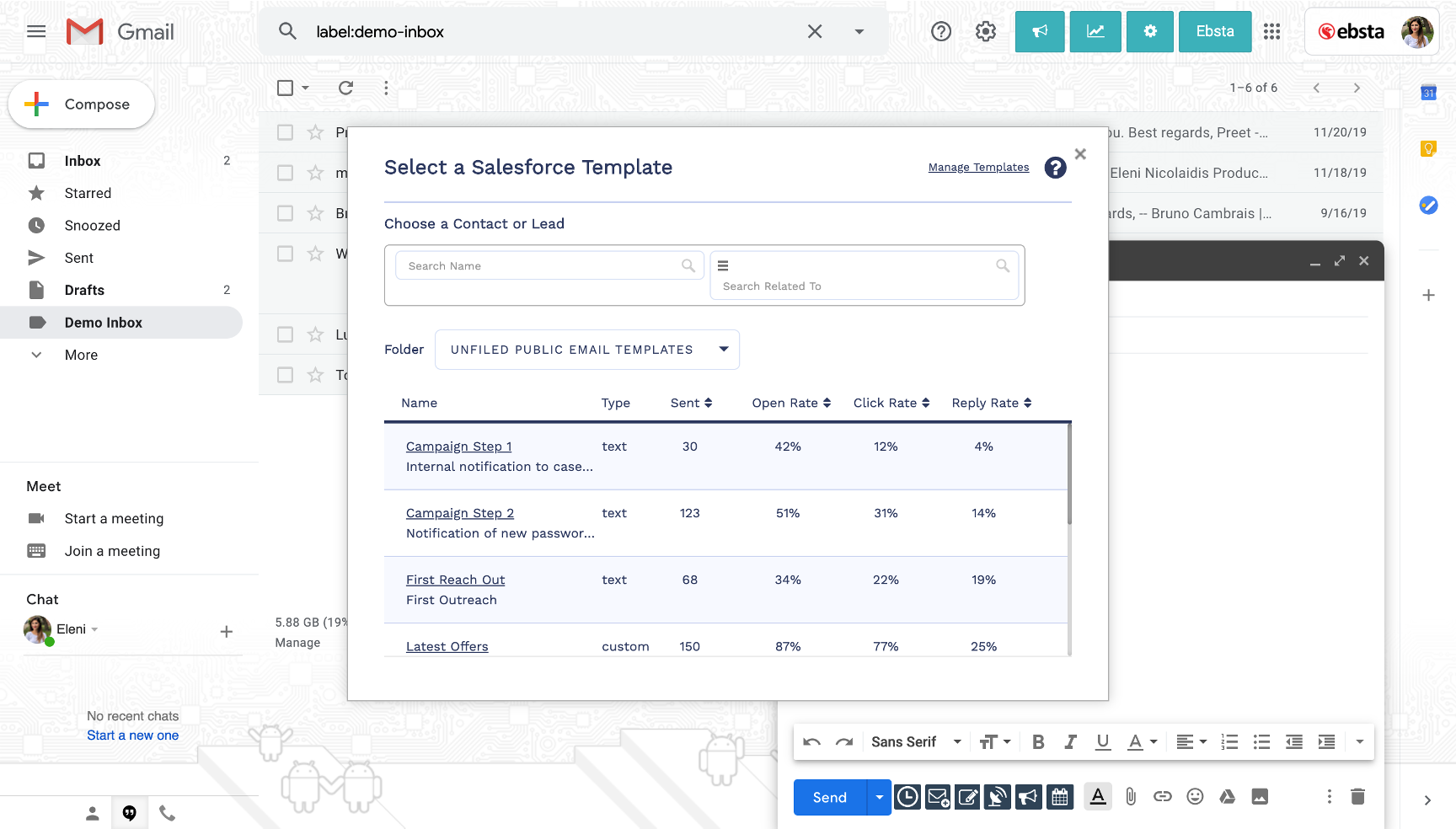 Ready to find out what Ebsta can offer you?