Improve Customer Engagement
Increase revenue growth by building stronger, more meaningful relationships through the customer lifecycle.
Try For Free

Effortlessly monitor the engagement with customers throughout their lifecycle to increase your pipeline, close deals faster and improve retention rates.
Score engagement to build stronger relationships
Ebsta automatically analyzes every activity, including emails, meetings and calls, to score engagement. Monitor engagement in real-time to ensure relationships never go cold and can be successfully nurtured over time.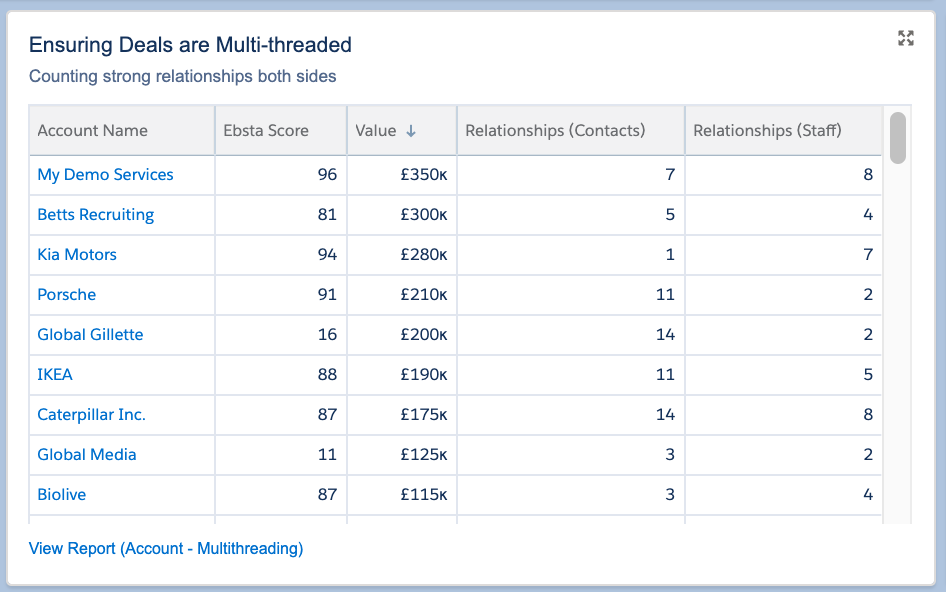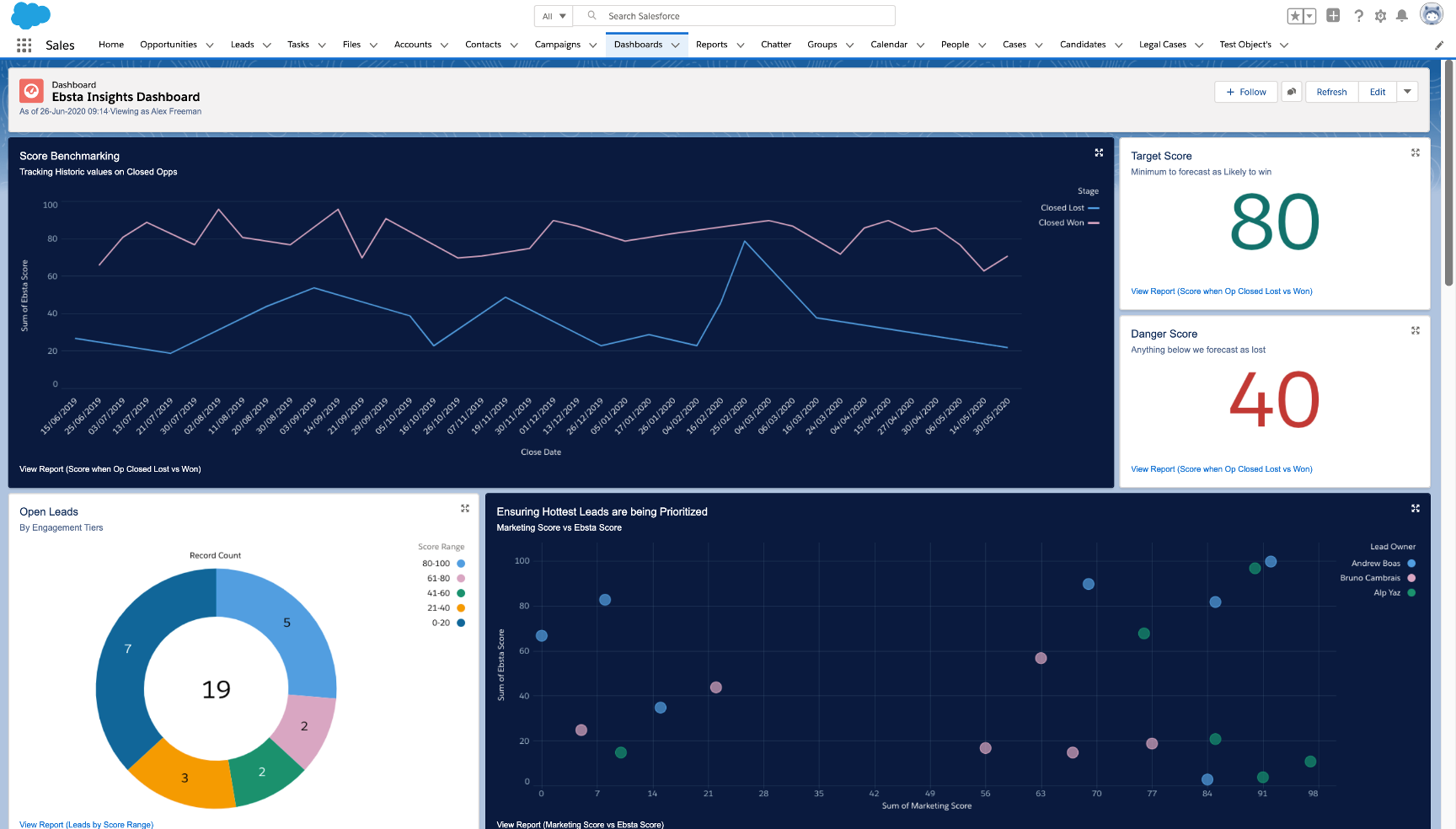 Identify risk in your pipeline faster
Ebsta uses previous closed won opportunities to create an engagement score benchmark. As opportunities start to go cold due to a lack of engagement, Ebsta will highlight them so that you can focus your attention on re-engaging the stakeholders before it's too late.
Unlock revenue from
existing relationships
Score engagement across your whole organization to quickly identify who knows who. Leverage existing relationships to encourage team collaboration, improve account based selling tactics and increase the number of warm introductions.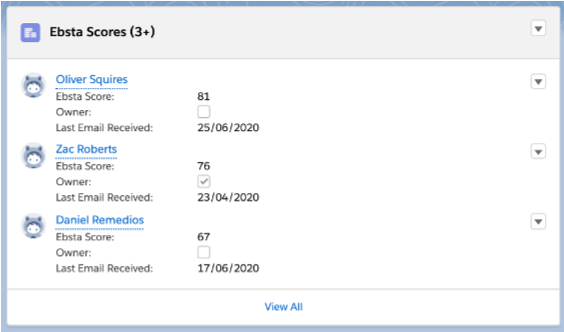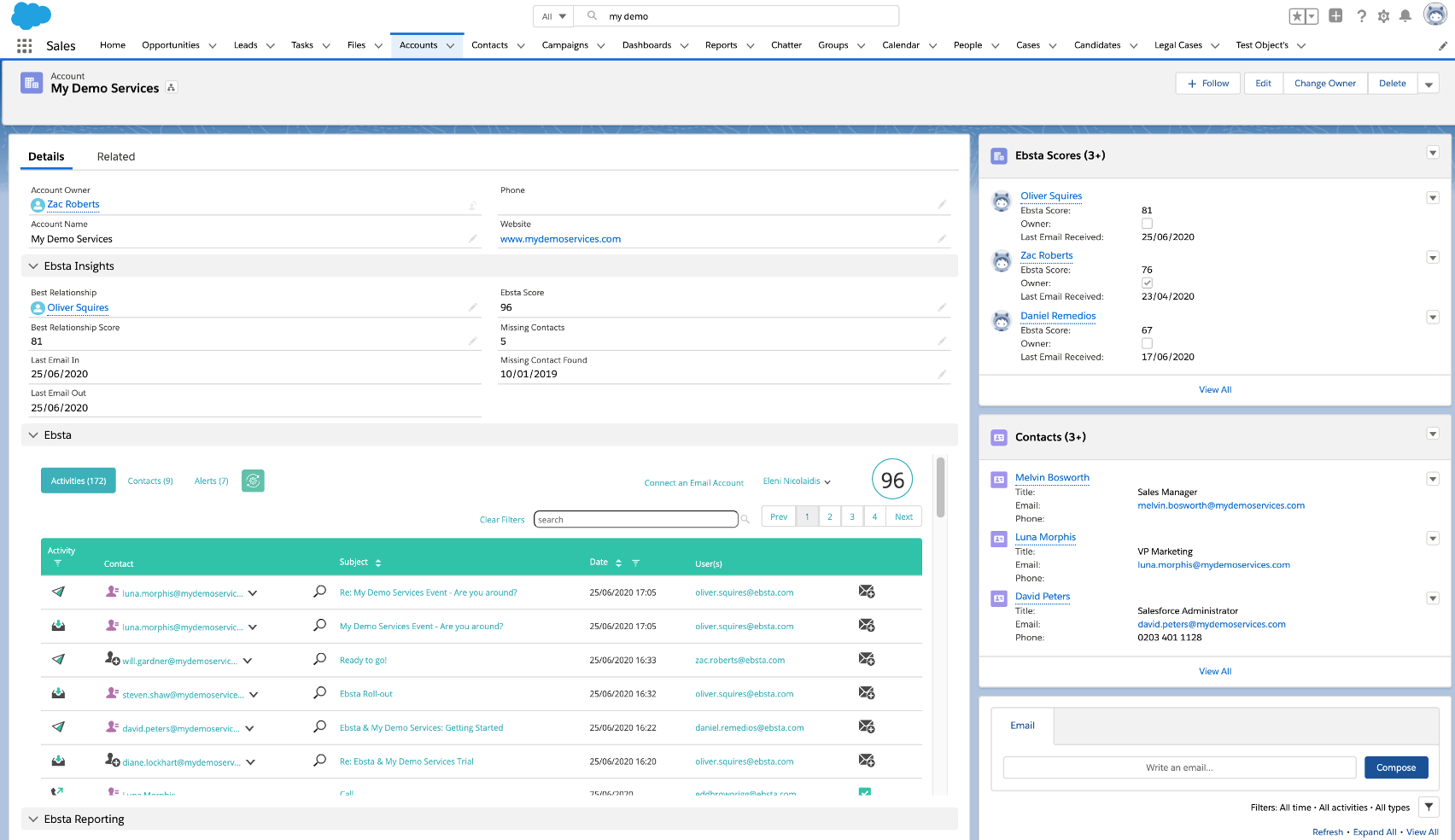 Have a 360° view of
your customer
Ebsta displays every relationship and activity in your CRM so you have immediate visibility of what's going on whenever you view a Lead, Contact, Account or Opportunity. Deliver a better customer experience and improve team collaboration by sharing what's going on with the whole team.
Ready to find out what Ebsta can offer you?