Automate CRM Enrichment
Maintain an evergreen CRM by putting your sales rep updates on auto-pilot.
Try For Free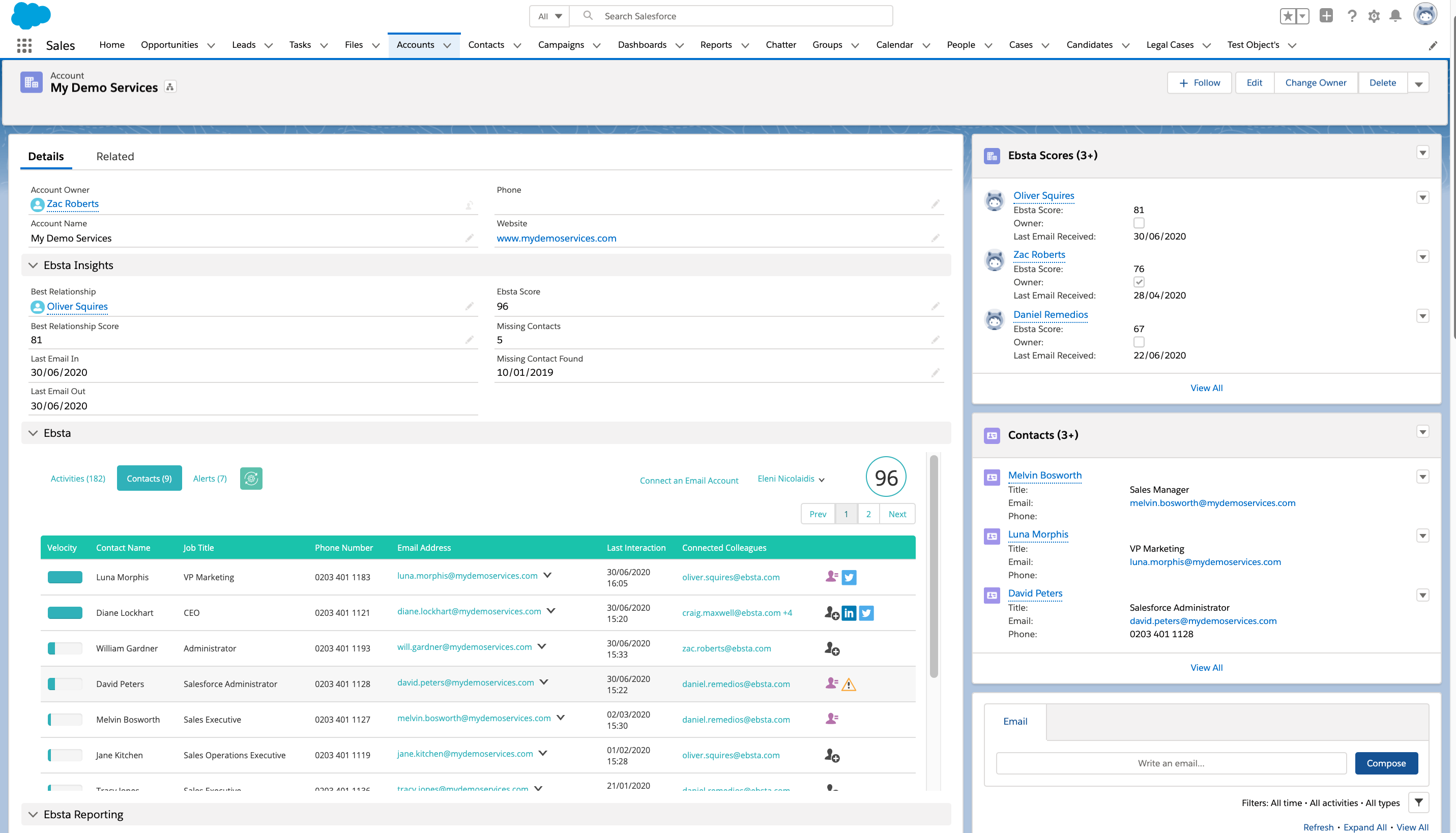 Give your sales reps 12 hours of extra selling time a week by automatically capturing their contacts and activities. Bring your CRM to life with accurate and up-to-date information.
Bring your CRM to life with visibility of what's going on
Make your CRM the single source of truth by enriching it with sales activity and relationships. Automatically capture every email, meeting, contact and the latest contact information for full visibility into where sales teams are focusing their efforts, how the pipeline is being built and whether relationships are being successfully managed through the sales process.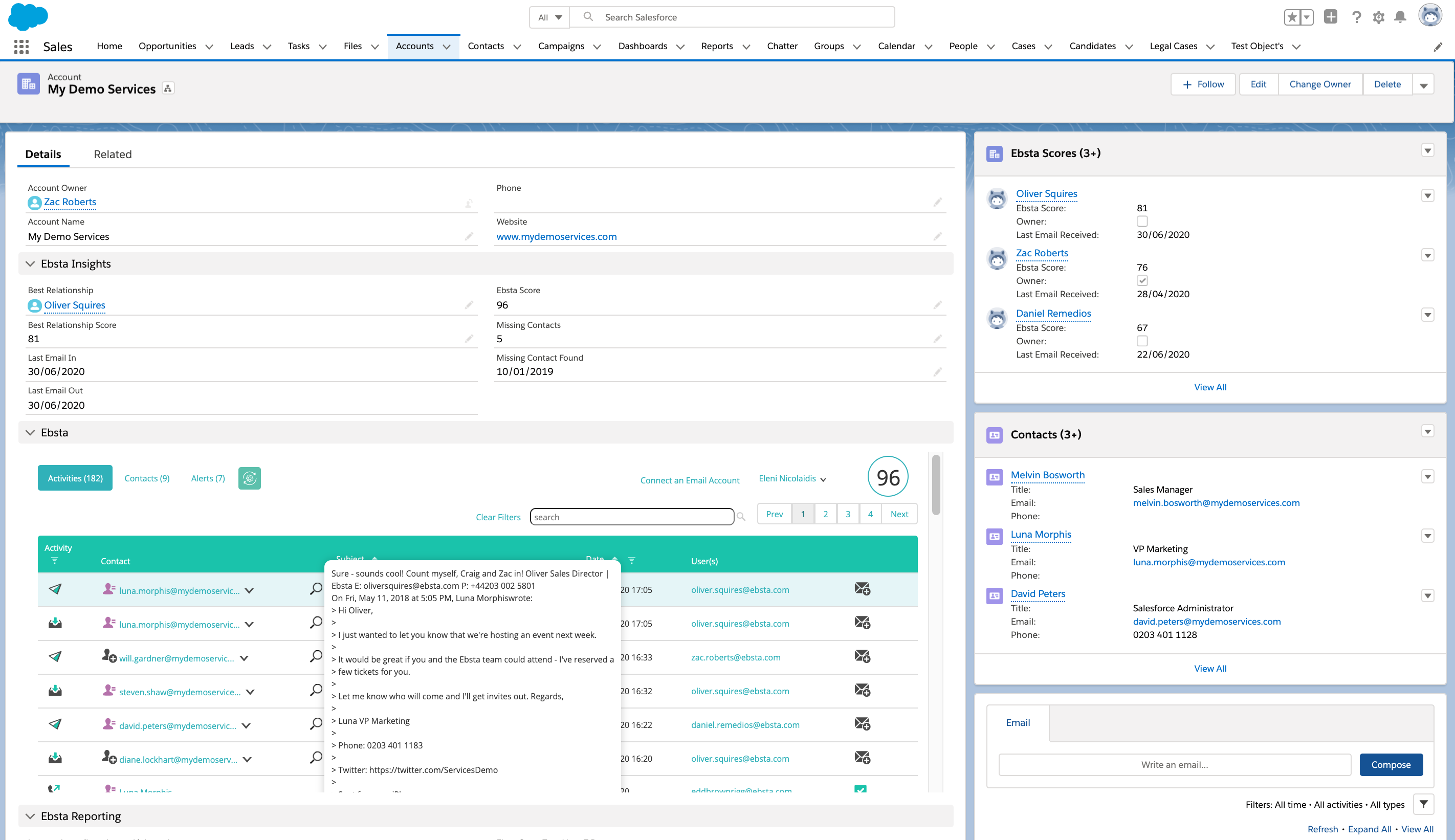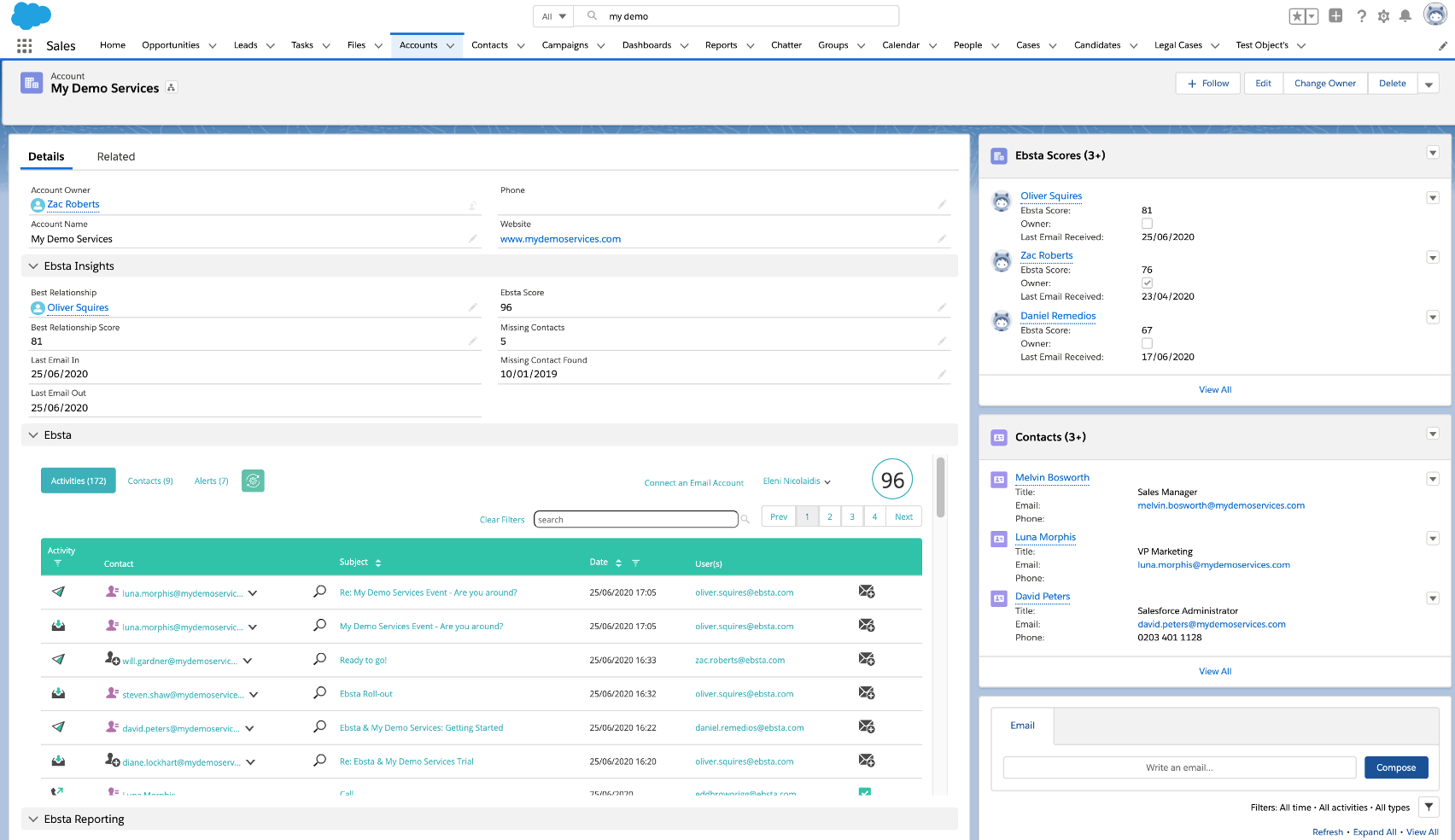 Eradicate administration for your sales team
Automatically capture every email, meeting and contact into the CRM to save your sales teams manually recording each update. With the time saved, sales reps can focus on closing more deals and engaging with more prospects to build their pipeline.
Make better decisions with up-to-date information
Have complete confidence in your CRM reports to effectively measure performance and identify areas of improvement. Share insights across the whole organization to increase alignment and focus between marketing, business development, sales and customer success activities.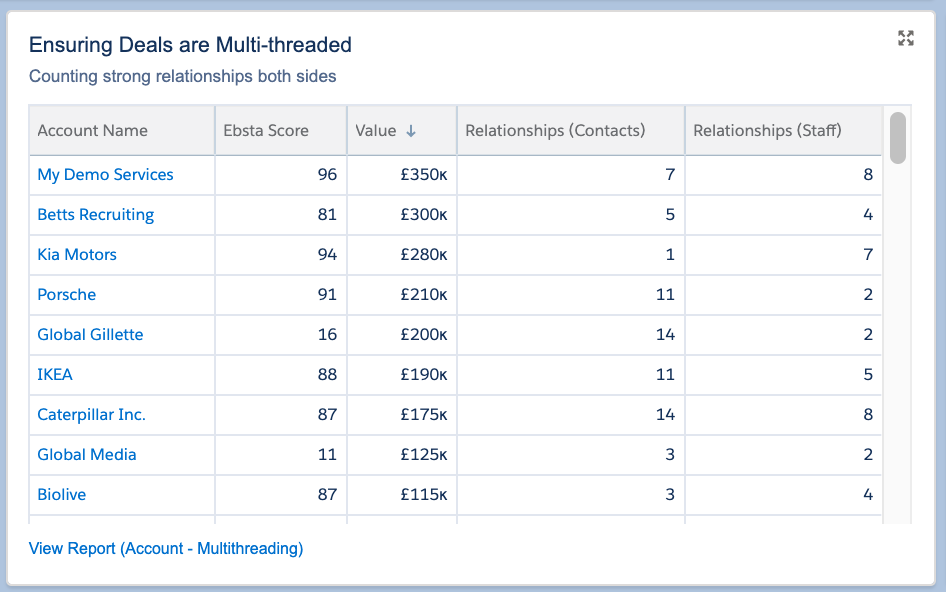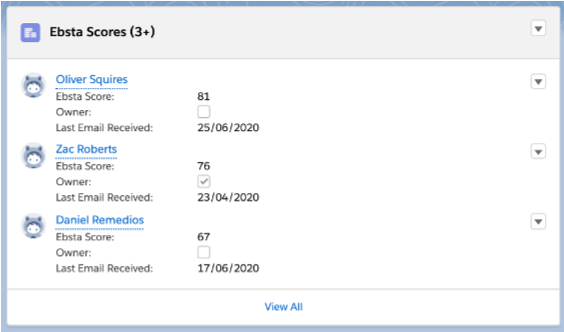 Enjoy a 360° view of every record
Give every team complete visibility of everything going on with each record in your CRM. Know what to prioritize and build better customer relationships by having immediate access to every relationship and previous activities.
Ready to find out what Ebsta can offer you?