Improve Pipeline Management
Discover opportunities at risk faster with real-time trends and engagement insights.
Try For Free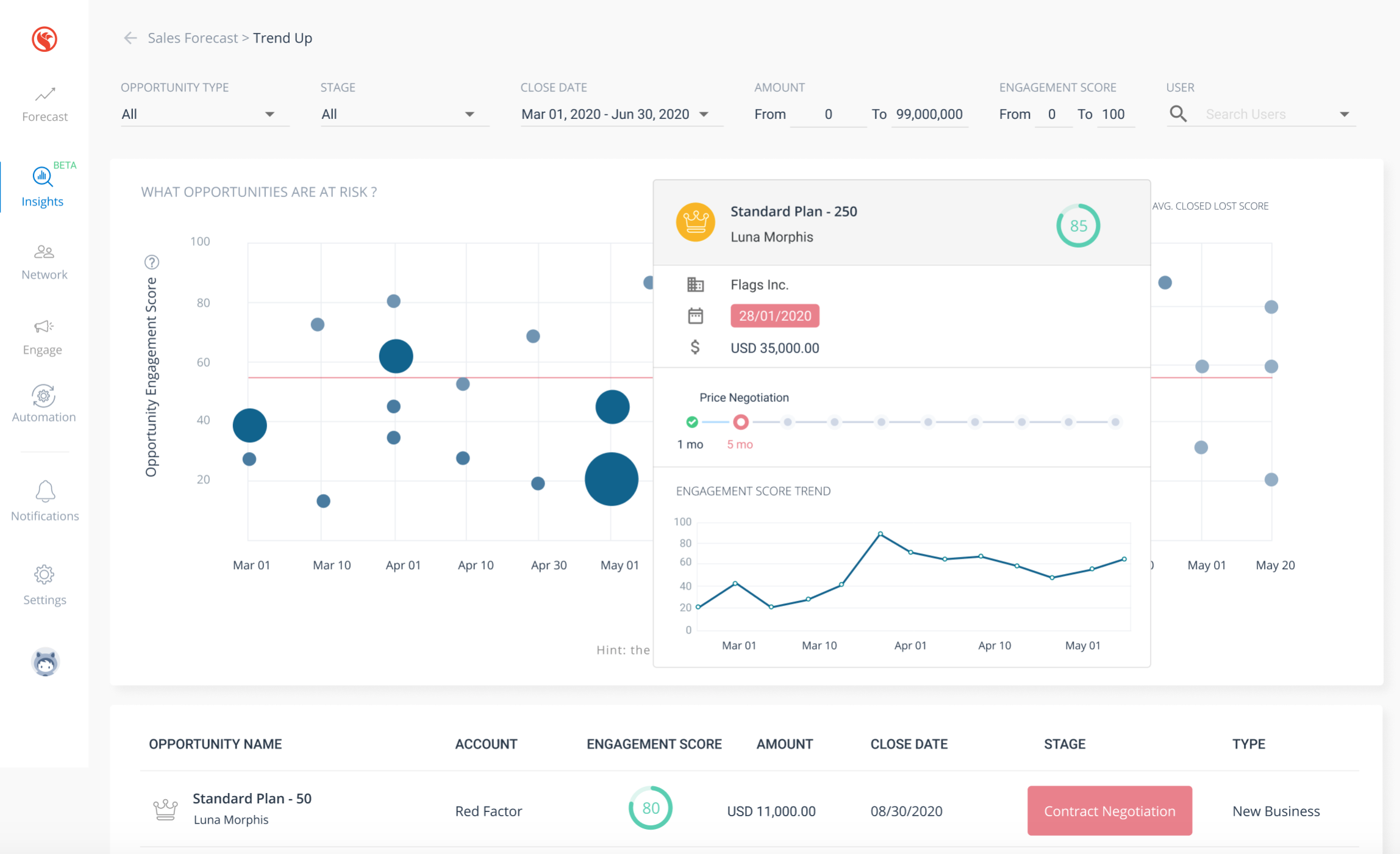 Quickly and easily see what's going on with every opportunity in your pipeline to positively affect opportunities at risk and help your team hit quota.
Identify opportunities at risk faster
With Ebsta, you can accurately track sales activities, stakeholder engagement and negative pipeline trends to highlight opportunities that need attention before it's too late. Compare changes over time to see whether you're trending positively or negatively toward your quota target.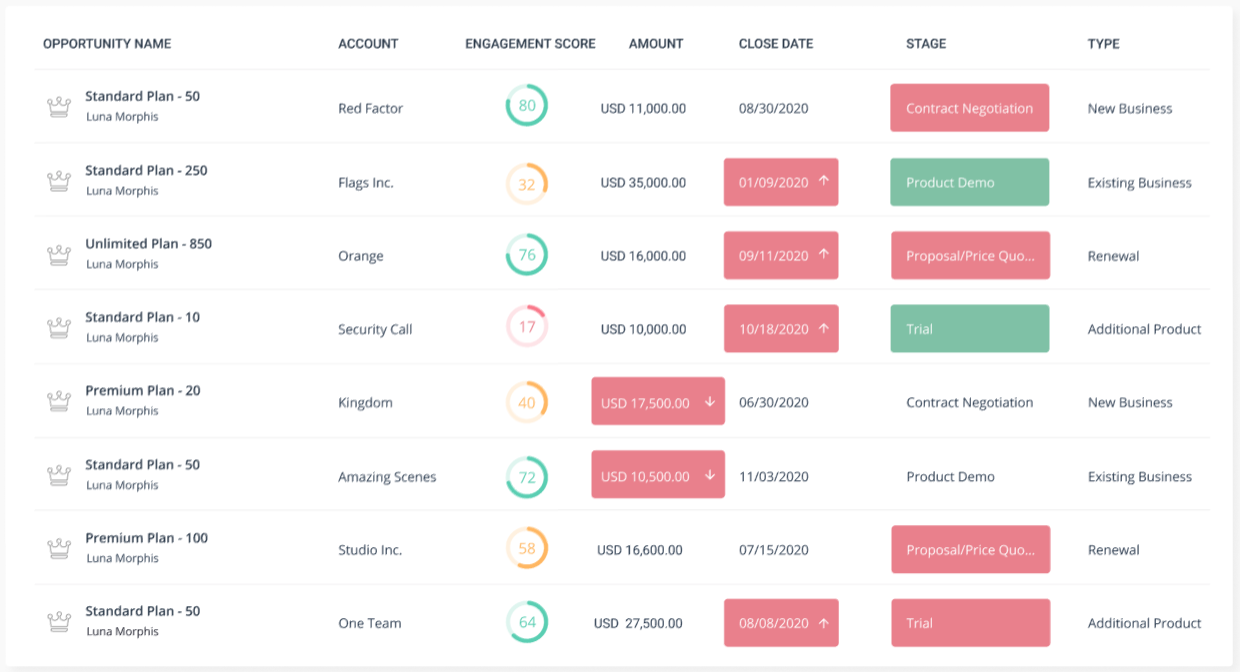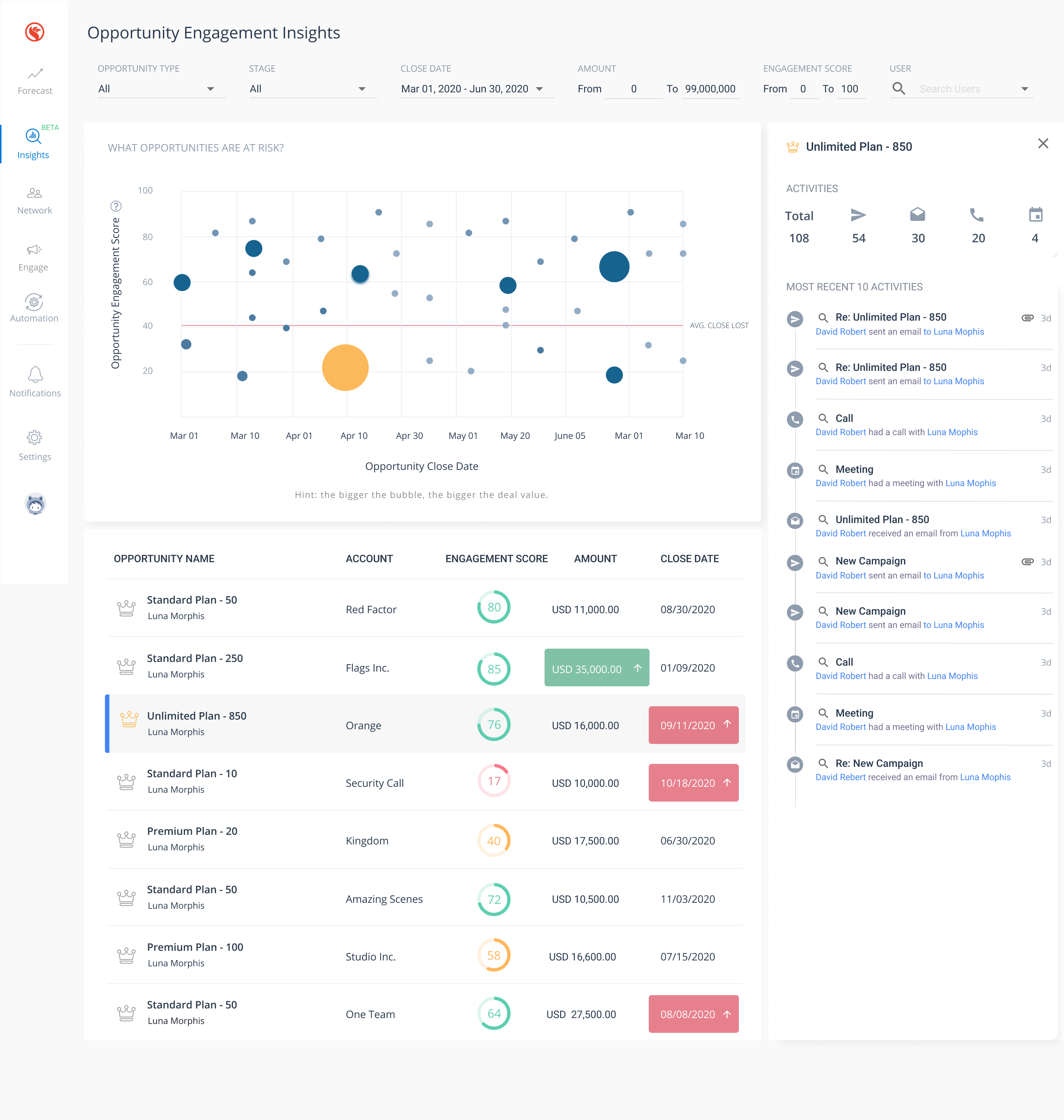 Deep-dive into every opportunity
Ebsta's Pipeline Insights dashboard makes it really easy to browse through opportunities in the pipeline and prioritize those that need attention. Have better visibility of what's going on with each opportunity by reviewing relationships and previous activities. Determine the next best step based on more accurate information.
Help your sales team hit quota
Use Ebsta's Pipeline Insights to focus individual sales reps on the opportunities that have the best chance of closing quickly and need their attention. With a clear view of stakeholders and activities, you can advise reps on the next best action to progress the sales process.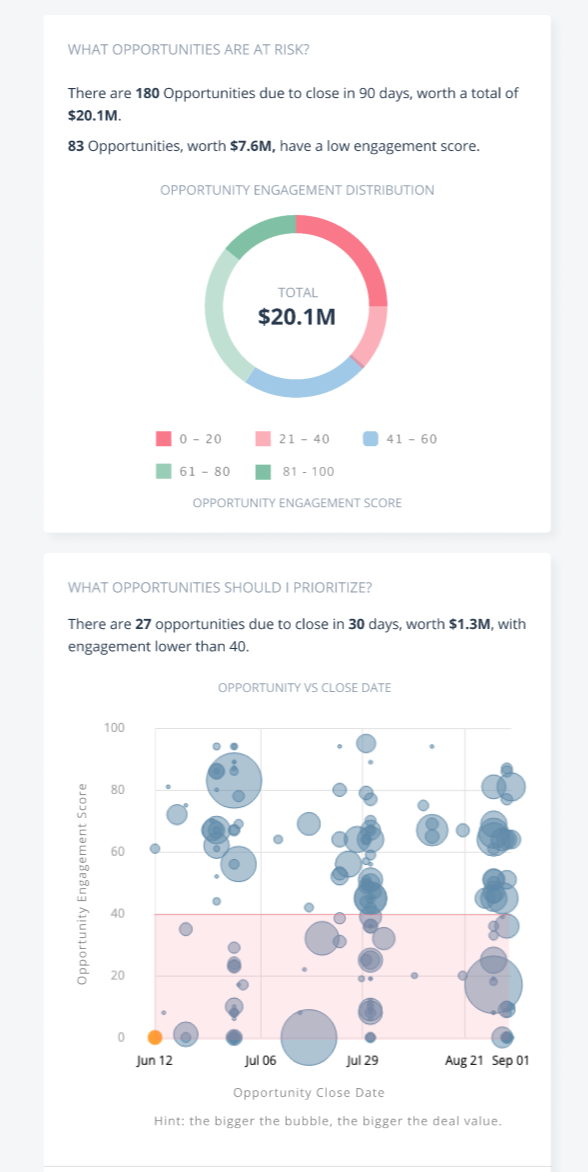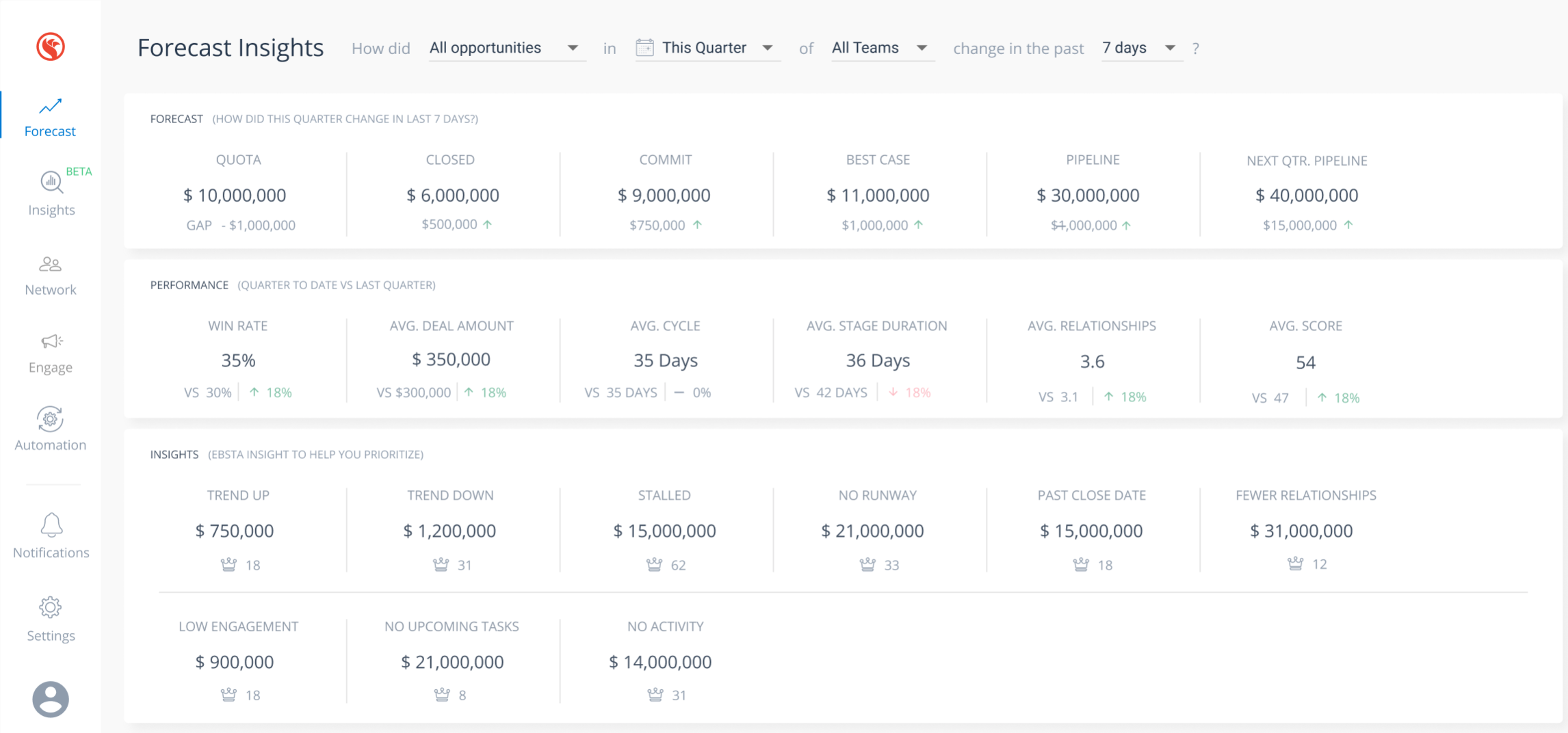 Improve sales performance
Ebsta analyzes previous quarters to highlight the performance of individual sales reps and uncover the attributes previously closed won deals. Sales leaders can use previous performance indicators to coach sales reps on areas to improve with accurate, data-driven insights.
Ready to find out what Ebsta can offer you?